Enriched with Argon Oil & Vitamin E, Moroccan Tan helps soften and moisturise the skin, producing a deep bronze tan that leaves the skin soft and silky. Suitable for all skin types - alcohol, sulphite and paraben-free.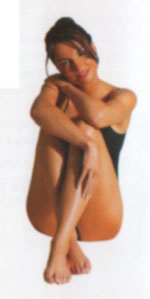 30 mins £25.00

pre-tanning advice
Any hair removal treatments must be carried out at least 24 hours in advance.
Wear loose dark clothing with dark underwear.