Flawless, streak free tan. Sienna X is packed full of natural ingredients, including Vitamin E which keeps your skin nourished and moisturised. It also has antiageing and anti cellulite formulas, ensuring your skin is glowing on the inside and out. 100% cruelty free and vegan friendly.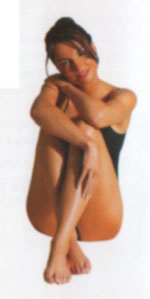 30 mins £25.00

pre-tanning advice
Any hair removal treatments must be carried out at least 24 hours in advance.
Wear loose dark clothing with dark underwear.