Manicure & Pedicure
Express manicure/pedicure |£14.00 - includes file, polish and hand/foot hydration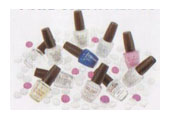 Manicure |£16.95 (£25.00 with polish) (£30.00 Luxury)
Pedicure |£30.00 (£35.00 with polish) (£40.00 Luxury)
Includes nail file, buff & nourishing oil therapy, conditioning nail soak, cuticle work and hand or foot massage (hard skin foot file with pedicure)

Luxury manicure and pedicure includes a paraffin wax mask treatment and essential oil massage. This indulgent treatment nourishes and sooths, moisturizes the skin, opens pores, increases circulation, and promotes a sense of calm relaxation.
Please allow yourself an extra fifteen minutes 'drying' time where polish is being applied. Open toe shoes are recommended where polish is applied to the feet.


CND Shellac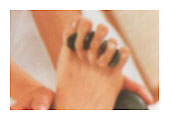 CND Shellac™ delivers 14+ day flawless wear, superior color and mirror shine with zero dry-time and no nail damage. Available in 68 trendsetting
shades that can be layered together to make infinite options, CND Shellac is a true innovation of chip-free, extended-wear nail color!
Hands |£28.00
Feet |£25.00
Shellac Duo |£48.00
(Pedicure/Manicure included)
Removal (complementary when having another application)
Nail gems/nail art |from £2.50

Acrylic
Acrylic nail enhancements |from £40.00
Non-yellowing fine powder enables you to create timeless nails with up-to-date colours. infills £25.00 |extra £10.00 for colour
Have beautiful nails all year round. Our nail technicians will be happy to discuss which nail extension option works best for you.These nail
extension require in-fills as your natural nail grows. These are recommended every two to three weeks (from £25.00)
Individual nail repairs |£4.50
Gel/acrylic nail removal with conditioning nail treatment (complementary when having another set) |£15.00